BECOME A DEALER OF THE BRAND WITH UNSTOPPABLE APPEAL

For over 100 years, Trane has led the heating and air conditioning industry. Homeowners know that the Trane name stands for reliability, innovation, and quality. Our commitment to being #1 shows in the products we design, the programs we offer, and the dealers we select to represent our brand. Here are just 10 reasons to consider joining our team.
1. Local Support
Trane backs its dealer network with strong resources right in your own back yard. Each office has dedicated, experienced sales leadership, and offers training on topics like marketing, customer service, profitability, and more. Plus technical help is just a phone call away, through our network of Field Service Representatives.
2. Dealer Network
Trane boasts a best-in-class dealer network with our elite group of Trane Comfort Specialists™. TCS dealers deliver positive homeowner experiences through additional training and a customer satisfaction survey. They enjoy exclusive distinction on Trane.com, where they are easily found by local consumers, and can set themselves apart via early access to innovative products, exclusive promotions, and year-round financing benefits.
3. Product Lineup
From core offerings to specialty products like geothermal and ductless, there is a Trane for every home. Our lineup gives you the opportunity to succeed in any market segment, from one through 25 tons, including residential, new construction, and light commercial – all with easy installation and maintenance.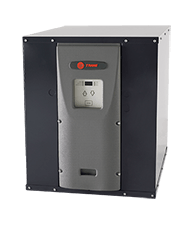 4. Testing Procedures
In our Tyler, Texas testing lab, Trane products are put through the equivalent of five years' worth of wear and tear in just 16 weeks. It's all part of our philosophy of making products that can be relied on over the long haul. 
5. Innovation
It isn't easy being the first. But anything else is being a follower. And Trane dealers don't settle for that. Trane is committed to staying ahead of the industry. From our invention of residential variable speed, to service diagnostics, to our leading commitment to environmental sustainability, Trane continues to drive improvement. As an independent Trane dealer, you'll be the one leading the field.  
6. Home Automation
Trane Connected Controls and Nexia™ give you a clear business advantage. You'll be able to offer customers a wide range of products – like garage door openers, door locks, window and shade controls, carbon monoxide and smoke detectors, security cameras, lighting controls, and more. Homeowners can enjoy total control of every device through their Trane thermostat. Nexia™ Diagnostics keeps you in touch with your customers and reduces service time. It all adds up to additional revenue streams and increased profits for you. 
7. Trane Gives Back
We create goodwill in the communities we serve. Since 2014, we partnered with St. Jude Children's Research Hospital® as a national sponsor of the St. Jude Dream Home® Giveaway. See www.stjude.org/dreamhome
8. Brand Recognition
Top of mind brand awareness and being the Most Reliable Brand of Heating and Cooling Equipment* are the strongest marketing advantages any company can have. 
*Ingersoll Rand Marketing Insights, Trane Claim Comsumer Survey, October 2016
9. Robust Marketing
Our brand recognition advantage gets even stronger with seasonal marketing programs and advertising campaigns designed to generate local market leads for our dealers. 
10. Unstoppable Reliability
After 100 years, it's still Hard To Stop A Trane. You can see real life examples of that at the Trane Hall of Fame. 
Go to http://www.trane.com/halloffame for stories of Trane units that survive extreme conditions.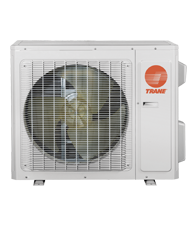 As an independent Trane dealer, you won't just represent a top quality product with unstoppable appeal. You'll add a complete team of professionals dedicated to your growth and profitability. To take the next step, fill out our online registration form at www.trane.com/residential/en/for-dealers/become-a-trane-dealer.html and a Trane Distributor will contact you with further information.
HERE'S TO A BRIGHT FUTURE.